FREE MOON CALENDAR 
Set yourself up for the best chance at reaching your goals with a feeling of flow by working in tune with the moon.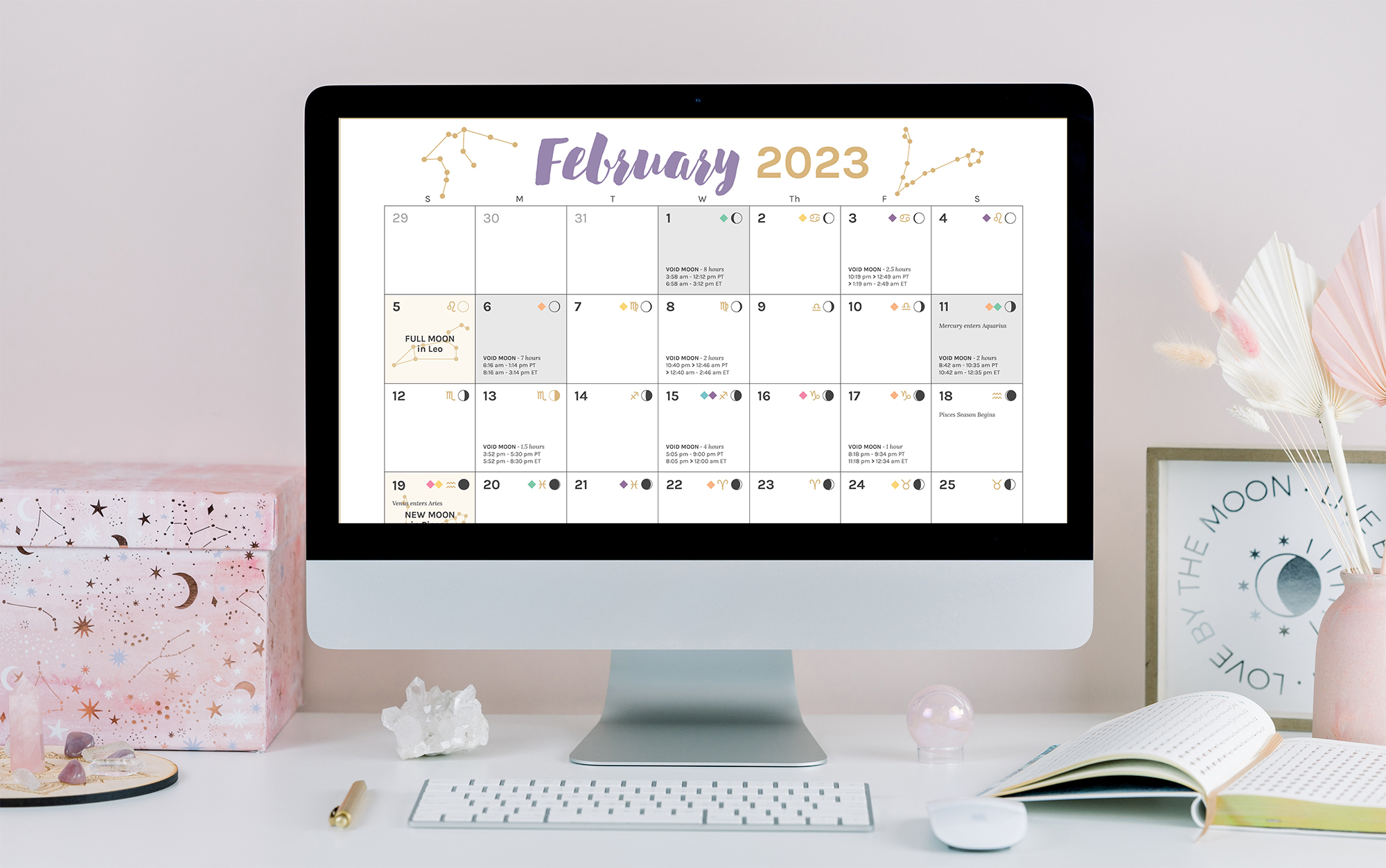 In addition to this Moon Calendar, you'll also receive a free guidebook so you will know how to read and work with the moon calendar to plan your life & work in alignment with the cosmos.
This will quickly become your new favorite tool for planning and keeping yourself on track with your goals!


*Available in 3 versions for America, UK & Europe, and Australia & Asia.

Enter your details below to get your
free downloads:
*We will never send you SPAM and you can easily unsubscribe anytime! 💜