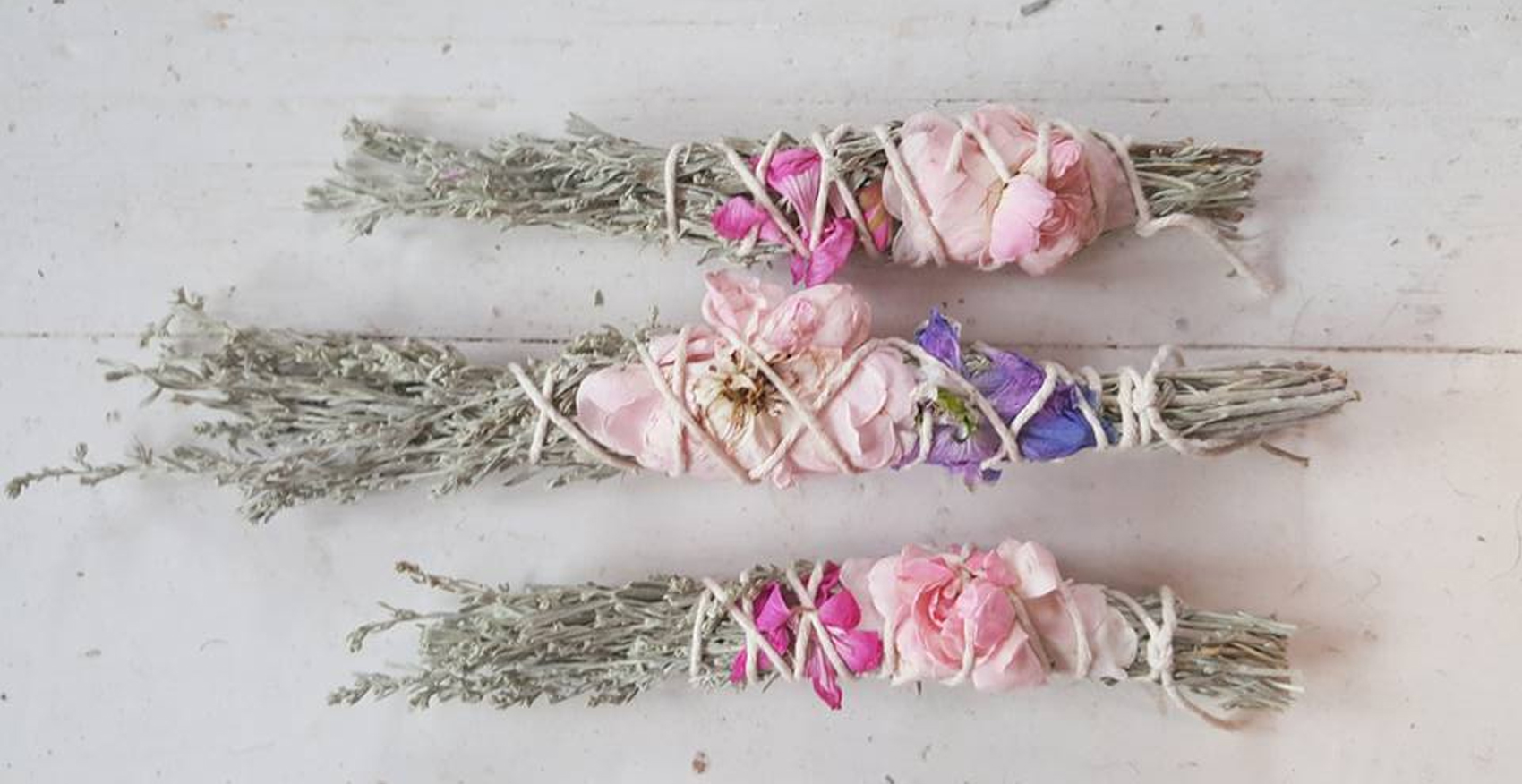 March is swooping in! We are really getting into this year now and we have a really big month ahead for making adjustments to our lives & careers. Similarly to January, we have not one, but two Full Moons this month – one on the 1st and one on the 31st. Full Moons bring changes, blessings, and challenges up to the surface, but as far as this month goes, this is truly only the least of it.
We are also heading into the start of Retrograde Season. At the start of the month, no planets will be in retrograde, but eventually, all of that will change as Jupiter begins its 4-month long retrograde on the 8th and Mercury also goes into retrograde for 3.5 weeks beginning on March 22nd. You know the drill… it'll be time to revisit your plans, revise your projects, and refresh your mind.
This month we are also deep into Pisces season which presents us with the need to find a much-needed balance between the practical actions we take every day in our lives & careers and being able to connect them back to a bigger purpose that is important to us.
Find out more about what's in store for this month in the latest Monthly Forecast below…



Major upcoming events:
March 1st – Full Moon in Virgo
March 8th – Jupiter Retrograde Begins
March 17th – New Moon in Pisces
March 20th – Pisces Season Ends / Aries Season Begins
March 22nd – Mercury Retrograde Begins in Aries
March 31st – Full Moon in Libra
>> If you're located in Australia or NZ, you may need to add +1 day to the dates above.
---
☾ Download a free Moon Calendar for March ☽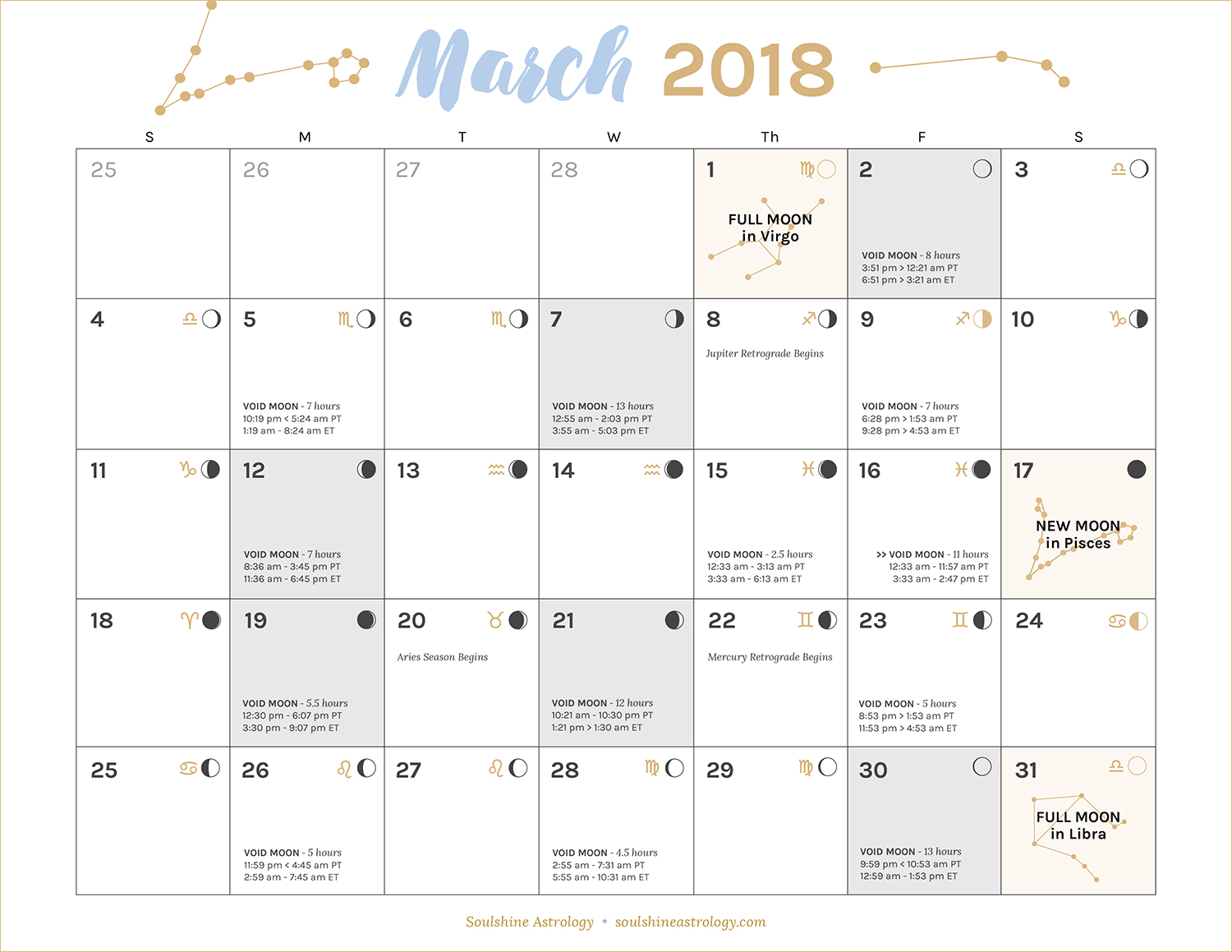 Sign up to receive this handy lunar calendar in your inbox each month so you can download or print it off and consult the moon as you plan your month. It shows all of the most major astrological events and moon phases, including Void Moon times to avoid productive work, and your most productive Power Moon Days (plus an explanation of what all of those are) to help you plan your life + career in alignment with the cosmos.
*Available in 3 different versions for America & Canada, UK & Europe, and Australia. ?

>> You can also follow along on Instagram / Facebook / Twitter with me to keep track of each moon phase and learn how to use the moon to your advantage along the way.