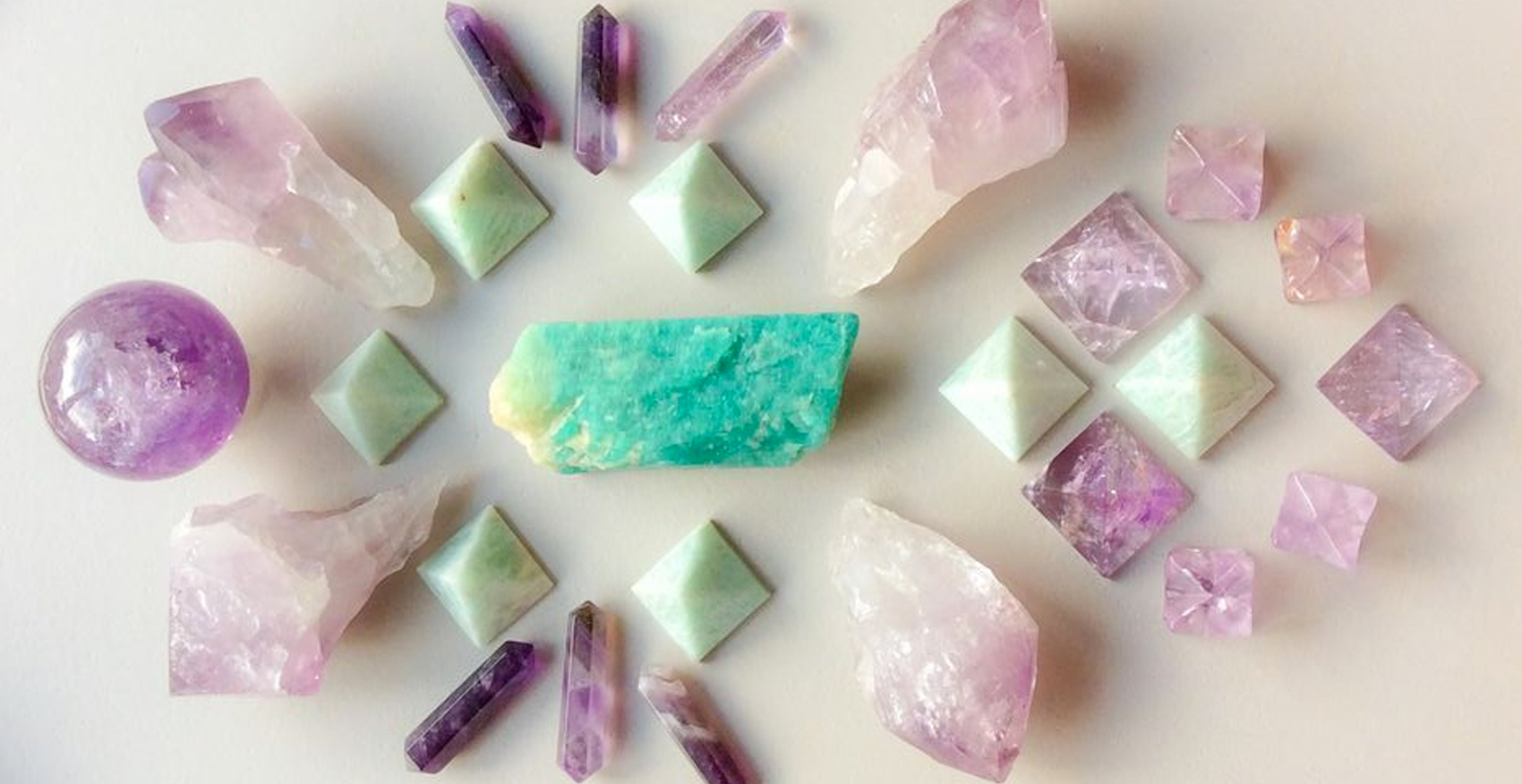 It's a new month and we are beginning to head into a new season along with it! As the weather begins to shift the scenery around us, we continue our quest through Aries Season where the sun will be roaming through for most of this month. Although we are making our way towards the middle of the year now, the true journey is really just beginning because all of the planning, thinking, and brainstorming is ending and it's really time to dive in and make some major things happen in terms of being who you want to be and doing what lights you up and fuels your passions.
The only problem is that Mercury is still in retrograde in Aries, so the path may seem like it's still somewhat unclear or even blocked by distractions or miscommunications that must be dealt with before you can simply focus on the thing you are seeking to do and the passion project you really want to be working on. Luckily any roadblocks and confusion will finally begin to clear up on April 15th when our first Mercury Retrograde of the year ends and we celebrate a New Moon in Aries on the same day.
Just as Mercury Retrograde ends, however, we have two more planets going into retrograde this month – Saturn, the planet of long-term goals and discipline, and Pluto, the planet of evolutionary breakthroughs.
Find out more about what's in store for this month in the latest Monthly Forecast below…



Upcoming Events:
April 15th: Mercury Retrograde Ends / New Moon in Aries
April 17th: Saturn Retrograde Begins
April 20th: Taurus Season Begins
April 22nd: Pluto Retrograde Begins
April 29th: Full Moon in Scorpio
>> If you're located in Australia or NZ, you may need to add +1 day to the dates above.
---
☾ Download a free Moon Calendar for April ☽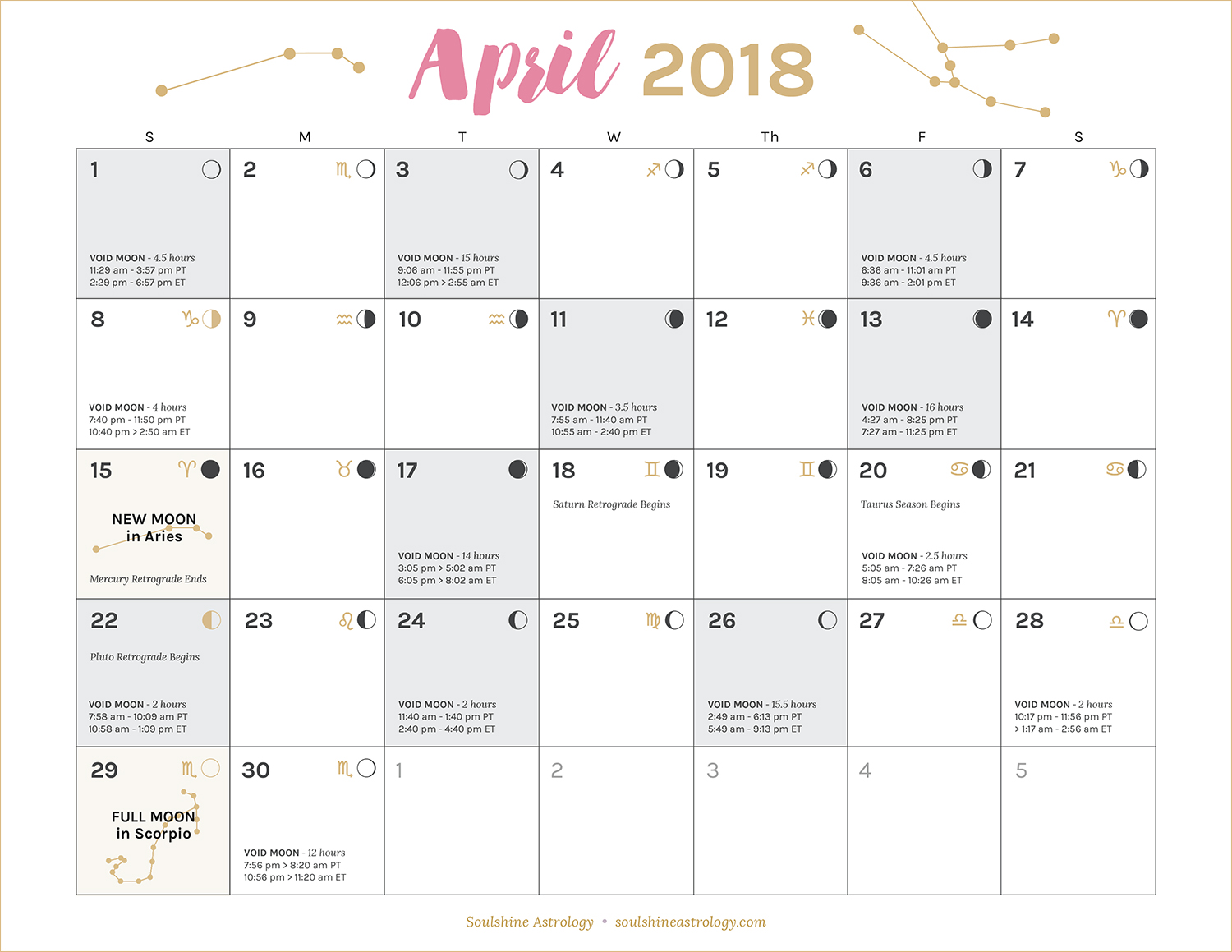 Sign up to receive this handy lunar calendar in your inbox each month so you can download or print it off and consult the moon as you plan your month. It shows all of the most major astrological events and moon phases, including Void Moon times to avoid productive work, and your most productive Power Moon Days (plus an explanation of what all of those are) to help you plan your life + career in alignment with the cosmos.
*Available in 3 different versions for America & Canada, UK & Europe, and Australia. ?

>> You can also follow along on Instagram / Facebook / Twitter with me to keep track of each moon phase and learn how to use the moon to your advantage along the way.